BLOOD DONATION CAMP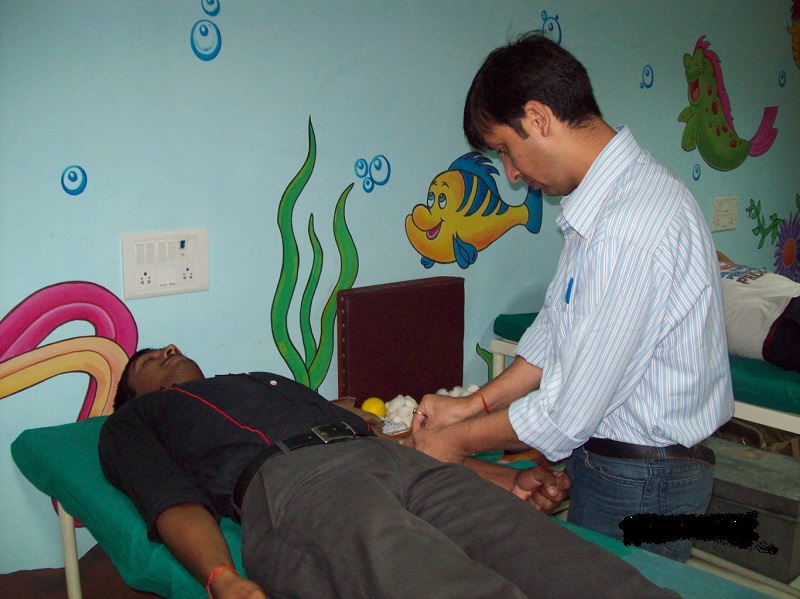 BLOOD DONATION CAMP
Being a blood donation NGO, Relief India Trust provides a 360-degree solution to tackle the problem of the dire shortage of blood in the geographical boundaries of our country. The supply of blood in our country for use in life-saving transfusions is not sufficient enough to meet the requirements of the blood, leaving our nation to face the heat of critical shortages. Considering all this, our NGO for disabled in India, Relief India Trust, is serving the underprivileged ones by providing access to a timely and safe supply of blood in the marginalized communities of India. Can you imagine the best gift you've ever got? Different people may have different answers to this question, but in my opinion, it's life, the most precious gift. Now, tell me, can you think of life without blood? No, life is impossible without blood. Every two seconds, someone needs blood in this world. As artificial manufacturing of blood is an impossibility, the only source that can avail blood to the needy ones is blood donation. Being a blood donation NGO in India, Relief India Trust, we are organizing blood donation camps in underprivileged areas of many cities to serve those poor and needy people that are dying due to the unavailability of blood at the time of urgencies.
We, at Relief India Trust, an NGO for disabled in India, are thankful to our volunteers as well as generous donors. Our unparalleled mission getting rid of the problem of blood shortage in our country has gathered pace, and we ensure that we will be managing blood for one and all so that no death should take place due to chronic shortage of blood especially in rural and slum areas where people are financially weak, and even there is no hospital facility for immediate treatment.
Being a blood donation NGO in India, we are bridging the gap between blood donors and those who need blood. Also, through blood donation camps, we are encouraging youth to participate in blood donation camp activities and donate blood so that we can eliminate the blood shortage in our nation and make it available for everyone regardless of financial condition, color, caste, etc.