Famous NGOs in India | Holistic Development Is Important for Children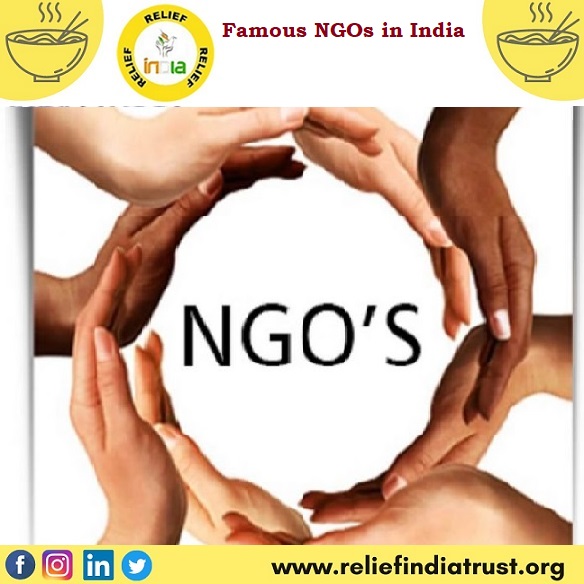 The Relief India Trust is working on the Holistic development of children. This is an important factor which is important to keep in mind. Let's discuss why it is important to take care of the children.
We provide our services to underprivileged children and families. The Relief India Trust is one of the famous NGOs in India working for the upliftment of the weaker section.
Holistic Development
Holistic development is important for a child and society for a better future. It is important to take care of the child. We organize various activities which help the kids in learning.
The Relief India Trust works on the Holistic Development of children. Humans are the most complex creature on the earth. Every child has their ability. Their learning is in various ways. Their learning is very important for their growth and development.
Working on their academic abilities won't permit the kids to develop. Along with this, we also have to focus on the environment. The best method for quick development and learning is to use a Holistic childcare approach. The Relief India Trust is one of the most famous NGOs in India. Our organization is among the famous NGOs in India because we support the poor in need. We encourage girls and women to speak for themselves. We promote girls' education and support the "BetiBachaoBetiPadhao" initiative.
Our NGO is providing medicines in rural areas. We arrange medicines, Blood, and other medical supplies to hospitals. We arrange Blood for the patients suffering from Thalassemia. A disease in which the child needs blood every week.
Key Aspects Relief India Trust follows for Holistic Development.
1. Hygienic Food: Relief India Trust distributes hygienic food to the economically weaker section. We feed 1500-3000 children and families daily. In our food distribution, we provide Rice, Chapattis, Pulses, and seasonal vegetables. About 14.5% Indian Population sleeps empty stomach every day.
2. Rehabilitation Centre: Our NGO provides counselling facilities for children in need. You must have seen children staying on footpaths and railway tracks. Unfortunately, some children get mentally and physically affected.
3. Protection against AIDS/HIV: As an organization, we are working for the welfare of the individuals. We rum multiple number of campaigns to spread awareness.
Our organization is a famous NGOs in India for procuring and protecting the people in need. We are trying hard to make available the daily necessity of the individual. The principal aim of the Relief India Trust is to work with better personal satisfaction. In the entirety of its domains through participatory administration of volunteers. Our social workers and management team along with the support of donors. We work for the society in association.
Our organization is trying hard to support these economically challenged families and children. Your support can definitely help a child and his family. Come join us and contribute to uplifting the lives of the poor's. We are ready to help everyone in need. Do follow our social media platforms like Facebook, Instagram, LinkedIn, and Twitter for daily updates.