NGO Relief | An idea to bring more employment to the society for poor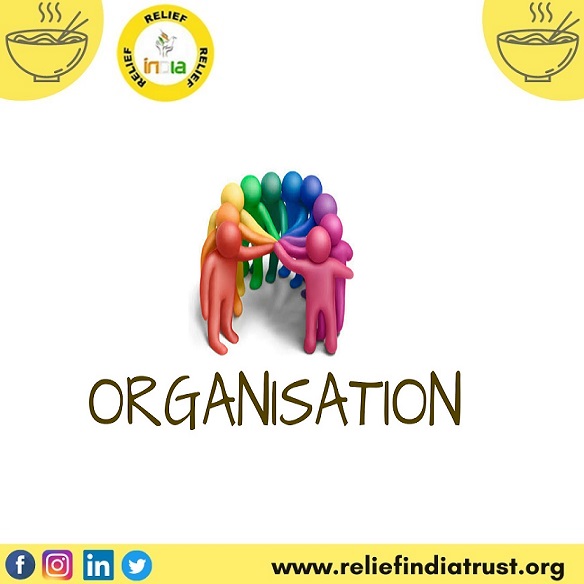 NGO Relief India is helping the poor and weakest sectors of society. One of the most effective ways to bring employment to society is to bring job opportunities. A country like India needs to set up more projects to bring employment. Our NGO tries to motivate people for their jobs. We provide them with skills like painting, tailoring, and crafting to earn for them. We strive to provide poor people with more jobs by teaching them certain skills. Our volunteers visit several locations in Delhi/NCR to support needy people.
Bringing employment will boost the growth of the economy along with reducing poverty. As more people are earning they will demand more resources. This will ultimately increase the demand for products which is good for the economy. An increase in purchasing power is directly proportional to economic development. Through all our initiatives we focus to improve the standard of our country. NGO Relief is trying its best to give these underprivileged families a better place to live.
Globally, millions of people are suffering from unemployment. The unemployment rate in India increased to 7.80 percent in April from 7.60 percent in March of 2022. Poverty affects about one in ten-person. We are trying to reduce poverty in society by providing free skills training to them. Growing up in slums hinders the life quality of a person. A People belonging to rural areas lack the technology and other facilities. We reach out to them and make them available with resources.
What do we do as NGO relief?
NGO Relief heels the needy families by building confidence in them. We educate the children of the slums. We provide education which helps them in making a respectful place in society. Our nation has the most population after China. Overpopulation is a topic that we discuss with people living in slum. Overpopulation will lead to less employment. In India already several people are illiterate.
In slum there was a small child who wants to go to school. But, her parents cannot afford the expenses of education. They hardly earn money to meet their daily food requirement. Our NGO met that girl during our stationary distribution initiative. She was very happy to ask for notebooks. We gave it to her and asked her where she studies.
She didn't answer and bowed her head. In a low voice, she told us I have no money to go to the school. We then asked her about her dream and what she wants to become? I want to do a simple job so that I can feed my family three times. Listing her words, we were happy and shocked. She wants to do the job so that her family does not have to sleep hungry. Our volunteers avail them with the notebook. She was very happy
Ways an economy can bring employment to poor people:-
Improve the quality of education
One of the biggest challenges faced in bringing employment. Quality education is the basis to reduce unemployment in society. Most multinational companies want a skilled person to work for them. NGO Relief provides free-of-cost education to the children of the slums. We are trying our best to improve the education system for poor people.
Education is important for everyone. It builds confidence in the individual. As these people are very poor and cannot afford smart mobile phones. Our volunteers help these kids in getting an education.
Investment in Technology
A developing country like India needs a great investment in the field of technology. Investing in technology has a great impact on improving the condition of unemployment. An increase in technology leads to an increase in job opportunities. This means that increase in technologies is proportional to the reduction of unemployment.
Structural reforms to lower taxes
The government of India needs structural reforms to lower taxes. Lowering the taxes will allow more disposable income into consumers' hands. This is important to pay attention to lowering the taxes. This will help the poor families in getting products for their use.
Providing them with the necessity and giving them a source of income is the best way to reduce poverty. NGO Relief will help every needy 24*7. Helping a needy person will help them in getting necessities. Come together and help the families and us in bringing employment to the society. Visit our website : https://www.reliefindiatrust.org/ for contributions. To get the daily updates do follow our social media accounts. Like Facebook, Twitter, LinkedIn, and Instagram.