Relief India Trust | Non-governmental Organizations in India for poor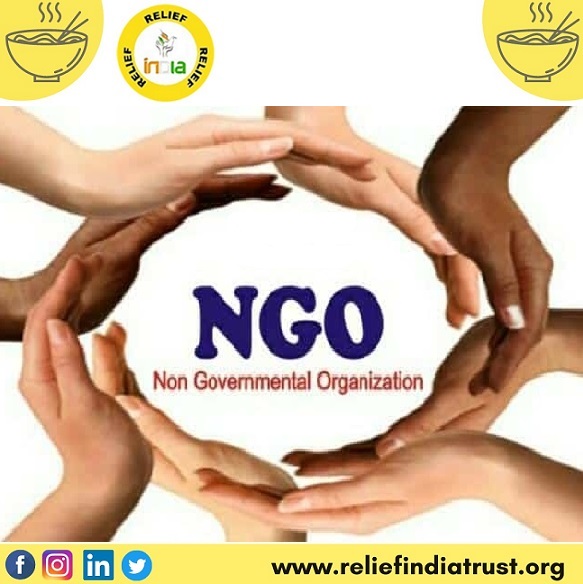 Relief India Trust, a non-governmental organization in India is working for the needy. The target of the Relief India Trust is to work with better personal satisfaction. Our organization is thankful to our donors for their trust and support. We have been supporting these children and people for more than 11 years. As India faces its worst episode of Covid the oppressed families faced a lot of difficulties.
These children & their families are so poor that they cannot afford medical clinics. Our NGO provides clinical facilities and counseling for children and families. Our NGO supported many children and families, especially and before Covid.
This is a bad phase where every citizen got affected by these life-taking diseases. The emergency by the Corona virus will be the biggest social emergency ever in the world. As a result, this had affected the source of income of many families. Especially for people with disabilities who had suffered the most. We mobilize youth through skills to act as a barrier element in the spread of infection. Our NGO provides safety kits which include Sanitizers, masks, soap, etc.
Help we provided as an Non-governmental Organization In India
Sadly, the story of COVID-19 only exaggerates their vulnerabilities. Covid weakens the body which results in the rising of disabilities. For example diseases like high blood pressure and diabetes.We had also seen that established individuals are also common victims, of the diseases.
Apart from this, we encourage you to maintain personal hygiene. Our NGO is a non-governmental organization in India helping the poor in their need. We had concerned that the danger of Covid is impacting our lives. Especially, as an NGO, this is our duty to aware people of the danger.
This pandemic was gone and is still leaving a huge impact on the society we live in. Relief India Trust supports the ATMA NIRBHAR BHARAT initiative. Along with this, we are taking steps to educate our upcoming young generation. We visit door-to-door and create awareness among people to send their kids to schools. There are still some villages and places where educating a girl child is not basic. We go to villages and provide them with stationery. Along with educational supplies, our volunteers educate them too. It is also said that educating a girl child help to educate her whole family. So it is very important to educate these children.
What we did during Covid-19 pandemic?
We had distributed rations during the pandemic. As most of the families belong to the marginalized section they were unable to afford to pay. We are now serving more than 1500 people in Delhi/NCR on daily basis. Our NGO focuses on the overall development of an individual. Food is the basic necessity for human survival and suppose, you are hungry for days what will happen then?
You will undoubtedly suffer from heart diseases, high blood pressure, diabetes, malnutrition. The deficiency of proteins is one of the major problems which India is facing. About 20 crore people sleep hungry stomachs. Not eating for a longer time disturbs our appetite. Many hormonal issues are coming up to the medical department. The kids suffer from various kinds of the syndrome. We are trying hard to come up with serious illnesses by awaking them but without your support. Our support could not be reached to maximum people of society.
The Relief India Trust, a non-governmental organization in India ensures the overall growth of an individual. We try to bring equality, so that every individual gets to live with equality in society. We are now focusing on bettering our health system, especially in rural areas. Hold hands for Nobel and make this country a great place for these kids and women. It can be with us to be a part of our trust. Along with donating to those who need to help these children is the most ideal way to help them. Keeping every citizen of the slum happy is the ultimate goal of our NGO.
Last but not least the Relief India Trust urges you to come forward and help us. Helping the needy in their bad time is an act of nobility. This is our duty to provide the services to make their life better. You can visit our website for detailed information. Apart from this, you can get daily updates on our social media sites. Like Facebook, Twitter, Instagram, and LinkedIn.