Relief India Trust Foundation | ways to improve the quality of health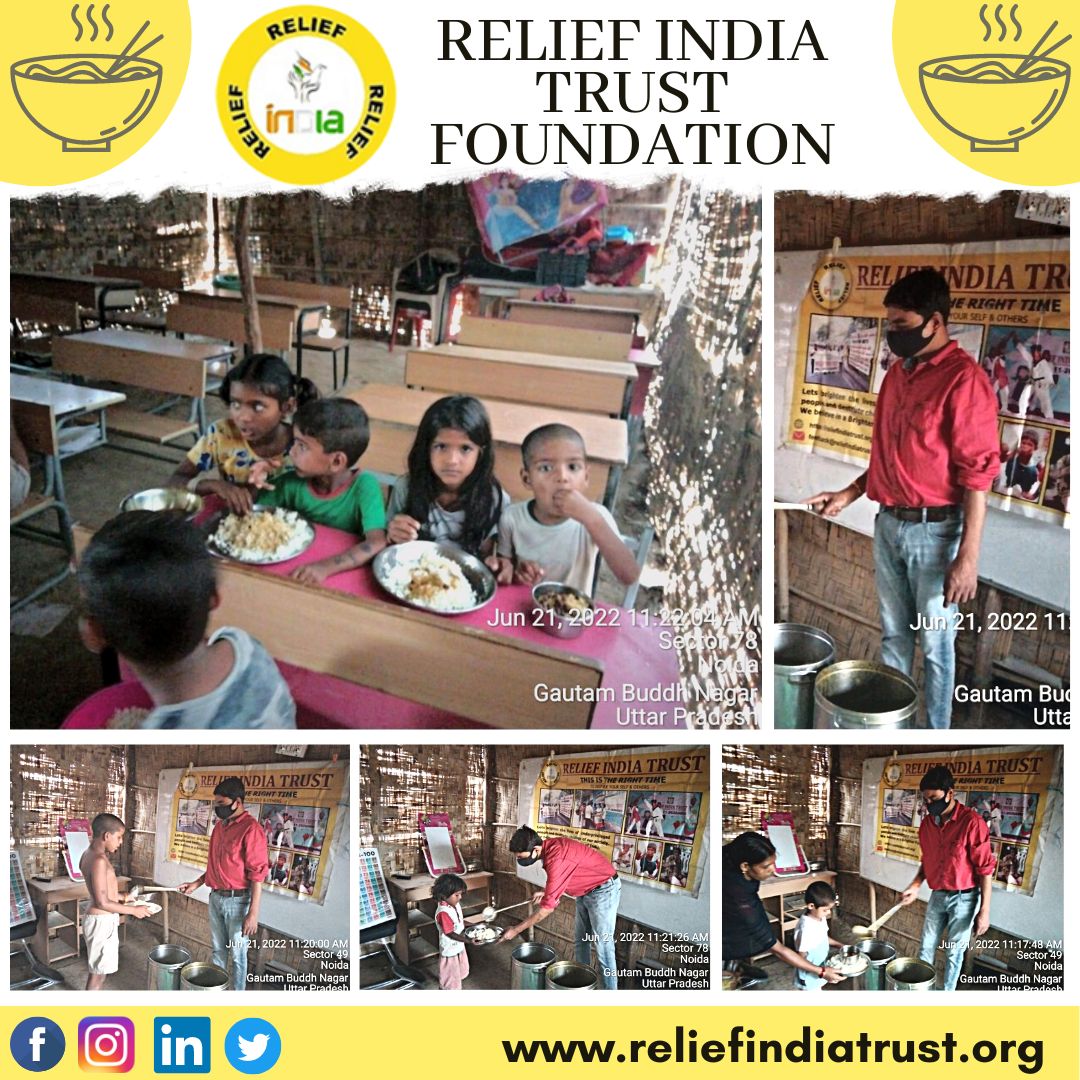 The Relief India Trust Foundation always motivates healing and healthy habits. We should take care of our health. We as a foundation try to take care of alone, helpless and needy people. Our NGO provides healthcare kits in slums. That contains vitamin & minerals capsules and nutrition-rich food. Relief foundation encourages maintaining the health quality of every individual.
To improve the health quality in India needs to improve the efficacy of hospitals. Our country needs to set up more hospitals with high technologies and access to everyone. We need to build hospitals in the rural areas for their easy access. Our volunteers help these people with first aid to save their lives. We support these families free of cost and give some relief to their lives.
We distributed free food in slum areas. The children and families living were living in extreme poverty and living in a very unhealthy and untidy atmosphere. Volunteers first motivated the people of the slums toward the benefits of cleanliness. We helped them by providing nutrition-rich food. We assist people with the daily basic requirements of food, clothes, medicines, etc.
The Relief India Trust Foundation will always help needy people. Without your support, this dream cannot complete, we urge you to come forward to help. Helping others is an act of nobility towards humanity. Assisting those who cannot assist is the best thing you can do in your life. We have to help them and bring relief to their life. The government has introduced schemes like the "Ayushman Bharat scheme". This iguanas specially designed for those who do not have access to the internet.
Strategies to improve Health quality in India
Well trained and motivated healthcare employees
Every employee should have high experience. They should be able to take responsibility for emergency cases with 24-hour shifts. We focus on health and medical assistance to poor people. Provide appropriate care and facilities for them and their families. We train employees to help the poor people. The trained staff contributes to the welfare of society.
Infrastructural development
India needs the infrastructural development of hospitals. In rural areas, you must have heard that some of the hospitals have the bad infrastructure. The Relief India Trust Foundation dreams of a free-of-cost hospital for the poor and needy. Better infrastructure will give better amenities and vibe to patients' speedy recovery. This will help in economic growth.
Build trust between doctors and patients
The doctors are the essential part of our society. Doctors need to build good communication with their patients. It is very crucial as the patients all need is medicines, love, and good care. To focus on healthcare is very crucial. It becomes very important to tackle very effectively. Every life counts very much. We work to give a better life to needy.
Conclusion:-
Our NGO provides, free of cost service to the people living in slums. To maintain well-being is fundamental to general liberty. This is fundamental to greater life satisfaction. Well-being is a factor that affects the general financial growth rate of a country. Countries with low human progress have shown little interest in welfare. Support us.
Supporting a poor family in need is an act of nobility. We urge everyone reading to join us and support us in our ongoing activities. You can support our work by helping us in the form of donations. Follow us on social media for daily updates. Click on the link to know more about us. https://www.reliefindiatrust.org/